WHAT OTHERS WANTED TO SHARE WITH YOU ABOUT DJ SEAN LEE
"THANK YOU!!! You did an outstanding job (as always) at our reception and during our ceremony! You are truly great and we can't even begin to explain how appreciative we are for all that you have done for us! Our night was very special and our family and friends had an amazing time. Whether it was people filling the dance floor or groups circling up to sing the songs together, you kept the atmosphere completely celebratory and our memories of that special night will truly last a life time!"
Chad & Hanna Brunner - Bradenton, FL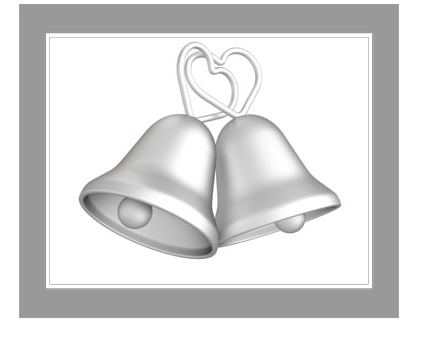 "To this day, when we catch up with friends and family who attended our wedding, we get compliments on how great it was. Of course, the food was great and the drinks were free, but most of the compliments were regarding the atmosphere. You played a HUGE part in generating that environment blending in our specific requests with the general feel you pulled from our guests...and it went off without a hitch! We couldn't have asked for a better person to 'ring-master' the most memorable night of our lives. Thanks, we hope many others get the opportunity to enjoy your talents behind the speakers and lights!"
James & Hope Wreath - Green Bay, WI
"Thank you SO much for all you did for us and making our special day spectacular! Everyone was so impressed with the picture DVD you created to display our lives coming together. You took our ideas and turn them into reality. We appreciate you going the extra mile to make every slide, every picture and ever song so perfect and precise. You did a beautiful job! We had a great time and all of our guests felt so entertained - especially my dad and brothers with their crazy dancing! You made the night extra special for us and we truly appreciate all that you did. You made our day worry-free and we wouldn't have wanted anyone else!"
Frank & Liz Gauger - Portage, WI
"Thank you so much for making our wedding day so fun! Your music choices on top of our requests really got the dance party started with each continuing song seeming to be better than the last. Nobody wanted to leave the dance floor! Your professionalism, fun-loving spirit and experience made everything flow just perfectly. You treated this job as if it were your own, paying attention to detail and leaving out no person or age group and we appreciate that. The little things you did and the extras you provided to the night explains why you were the best DJ we could have asked for! Thanks again for an awesome night of fun and help in shaping our memories to last forever!"
Kurt & Tara Kielblock - Milwaukee, WI
"We can't thank you enough for being the DJ at our wedding. Everyone had a great time and wouldn't stop talking about how great of a job you did! We have passed your name along to over four couples now and look forward to booking you for upcoming events. Thanks again Sean and God bless!!!!"
Jorden & Molly McGregor - Stevens Point, WI
"You absolutely demolished our biggest fear of hiring an idiot as a DJ. Pardon the lack of honestly, but we were so worried we'd hire a guy that played terrible music and made a fool of himself. You are MILES ahead of other DJs and we thank you for every moment and every ounce of effort you gave to make our night so fun. People are STILL talking about our wedding nearly a year later! You have our stamp of approval and you can count on the fact that your name will be the first we recommend to every person we know getting hitched! Thanks Sean!!"
Mark & Beth Andrews - Madison, WI
"Wow! We can't thank you enough. Thank you so much for being our DJ! You did such a great job! We had so many people come up to us both that night and in the weeks after to tell us what a fun time they had at our reception. You kept things exciting and kept the music so entertaining! So many people commented on how great you were. We've already gladly recommended you to two different couples. Also, thanks for the amazing picture DVD. We were so impressed with your work. It will be such a treasured memory for us to look back at it for years to come, and thanks for the extra copies to share with our families. What a nice touch! You helped make our wedding day such a fantastic day. We'll definitely recommend you to anyone needing a DJ."
Mark & Amy Ervin - Stevens Point, WI
"Thanks for the referral discount, it really helped us out! You are seriously THE BEST DJ I have seen or been part of at a wedding! We are so thankful you were willing to work with us. What a great party!! It's what I always wanted and you helped that become a reality. Forget the lace and frills - just DANCE (ha ha)! And thanks the great picture DVD. You're a life saver!"
Shawn & Danielle Neuberger - Tampa, FL
"Sean, you did such an awesome job! People were dancing earlier than I thought and I loved the last 20 minutes the best. It was so fun dancing with all my favorite people..and I didn't hear Taylor swift ;). I will for sure recommend you all over Dallas. You were professional, fun and easy going all at the same time. You exceeded our expectations, going above and beyond to make our day even more special. It was a fantastic party! Thanks again for everything, I so wish I could have that dance party all over again!!"
Diane & Gary Burke - Dallas, TX
"We just wanted to thank you so much. We received MANY compliments on your services!!!"
Rebecca & Blake Thomas - Muenster, TX