After the success of spinning live on the air for the nationally syndicated Kidd Kraddick Morning Show, Sean was again contacted by J-Si, Big Al, Kellie, and Jenna regarding an inquiry that came in from the Main Event Concert Tour, which featured headliner New Kids On The Block and special guests Nelly, and TLC who were all slated to perform at the American Airlines Center in Dallas.
The Tour noted they really enjoyed listening to DJ Sean Lee's live mix on the air, and in turn asked if he was willing to spin live to open their upcoming show. Needless to say, Sean jumped at the opportunity and on May 14, 2015 DJ Sean Lee took center stage and started the party for what later turned out to be the 15,000 plus fans there to see the show! Sean looks very forward to future opportunities such as this one as an Official KiddNation DJ, and your opportunity to book him is only a contact away.
You can listen to Sean's exciting opportunity and live invitation to take on the gig by clicking here. And to listen to the broadcast of the Kidd Kraddick Morning Show's announcement of Official KiddNation DJs, recruitment and crowning of the best DJs in America, click here.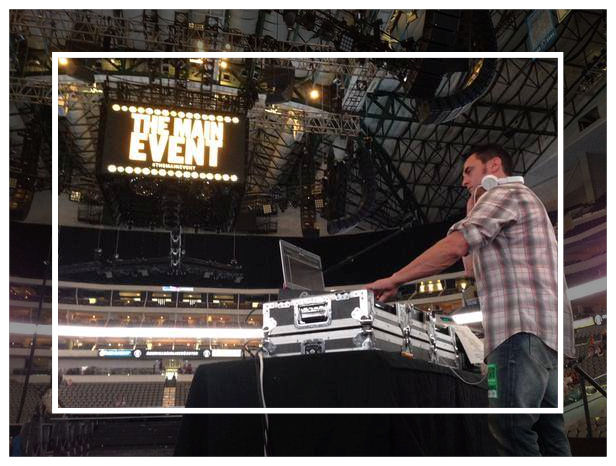 Pictured above is Sean on stage at the American Airlines Center in Dallas, TX. The image shows Sean beginning his mix of party music as guests arrived for New Kids On The Block, Nelly, and TLC. Visit the photo gallery to see more!