ANYONE CAN PLAY MUSIC. FEW CAN ENTERTAIN.
---
UPLIGHTING OPTIONS
How about a beautiful set of wireless spots ready to light up your night? Need to transform that room or venue? Caught up in the "everybody's doing it" with regards to uplighting? There's certainly no shame in it. It doesn't matter if the venue is classic or even mundane, adding uplighting will create an atmosphere that inspires your guests.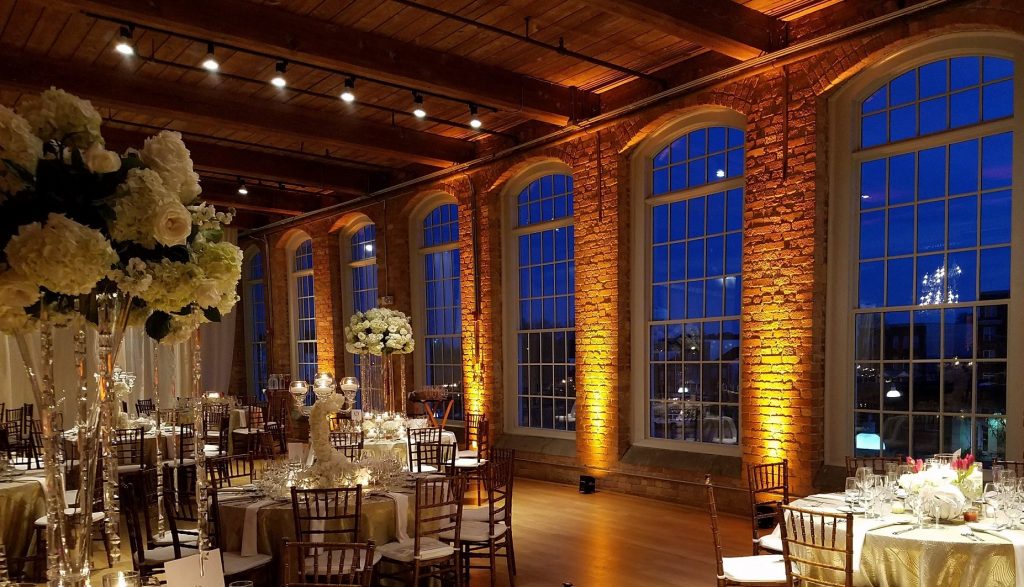 Whether you're looking to place focus onto a specific area of your room such as the head or sweetheart table, or if you're simply choosing to create a colorful atmosphere to help develop your dream evening, uplighting can be the answer. Turn the plain into magical and "paint" the room in colors that match your ideal look!
UP TO 12 BEAMS OF UPLIGHTING are yours for just $100.00! Try to find that kind of pricing on wireless uplighting anywhere else.
Regardless of what type of event you're putting together, uplighting will enhance your space. Uplighting will bring out the character and details of your space, while breathing life into the entire space as a whole. Work with Sean to design your evening in full color while you literally bring your ideas to light!